Arkiv over januar, 2015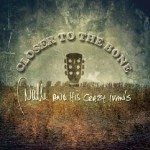 Blues når det er bedst! Nalle & His Crazy Ivans gæstede SomeStudio for at lave nyt album "Closer To The Bone".
Den gode gamle (Rock) Nalle a.k.a. Roland Lyhr Sørensen har det stadig i sig og det har været en fornøjelse og ære at arbejde sammen med ham.
Henning Kaae (www.henningkaae.dk) og Ivan Sand (www.ivansand.dk) har lagt tykke (og svedige) spadelag samt kor på indspilningerne.
Peter Østergaard Christensen her fra Some Studio har lagt percussion på, samt produceret pladen (indspilning og mix). Michael Hansen Buur har assisteret med trommetracking, mix og foretaget mastering.
Pladen er allerede blevet vel modtaget og du kan købe den her.