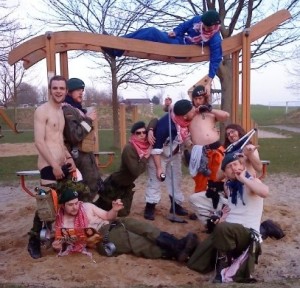 Er du også stødt på en flok højtråbende og brovtne mænd i kedeldragt til forskellige fede musikarrangementer?
The Dirtbusters er ikke til at tage fejl af, og minder ikke om noget andet rengøringscrew man har set før.
I ære og respekt for friviligt og velgørende arbejde, sponsorerer Somestudio.dk, i samarbejde med Kansas City, en indspilning af nummeret "Masters of chaos and trash".
Nikolai Balle (Unbelief, Fearmonger) er kapelmester, og tropperne gæster Somestudio.dk den 25 juni.